Hello everyone. I recently bought a 2010 Suzuki Kizashi. Just wanted to introduce myself, and say hello to everyone. I live in Madison WI. Anyway here is a little more about my new(ish) ride.

2010 Suzuki Kizashi GTS
6-Speed Manual
Front Wheel Drive
Red
Dark Tinted Windows
Blacked out wheels

I have owned the car for about a month now, and so far I have put new tires on it, changed the oil, installed brighter bulbs, full alignment. Replacing rear wheel bearings this Saturday. Bought it from a guy in Chicago with 78,660 miles on the clock, and paid just $3,500!!! Its a salvage title, but runs and drives real solid.
Attachments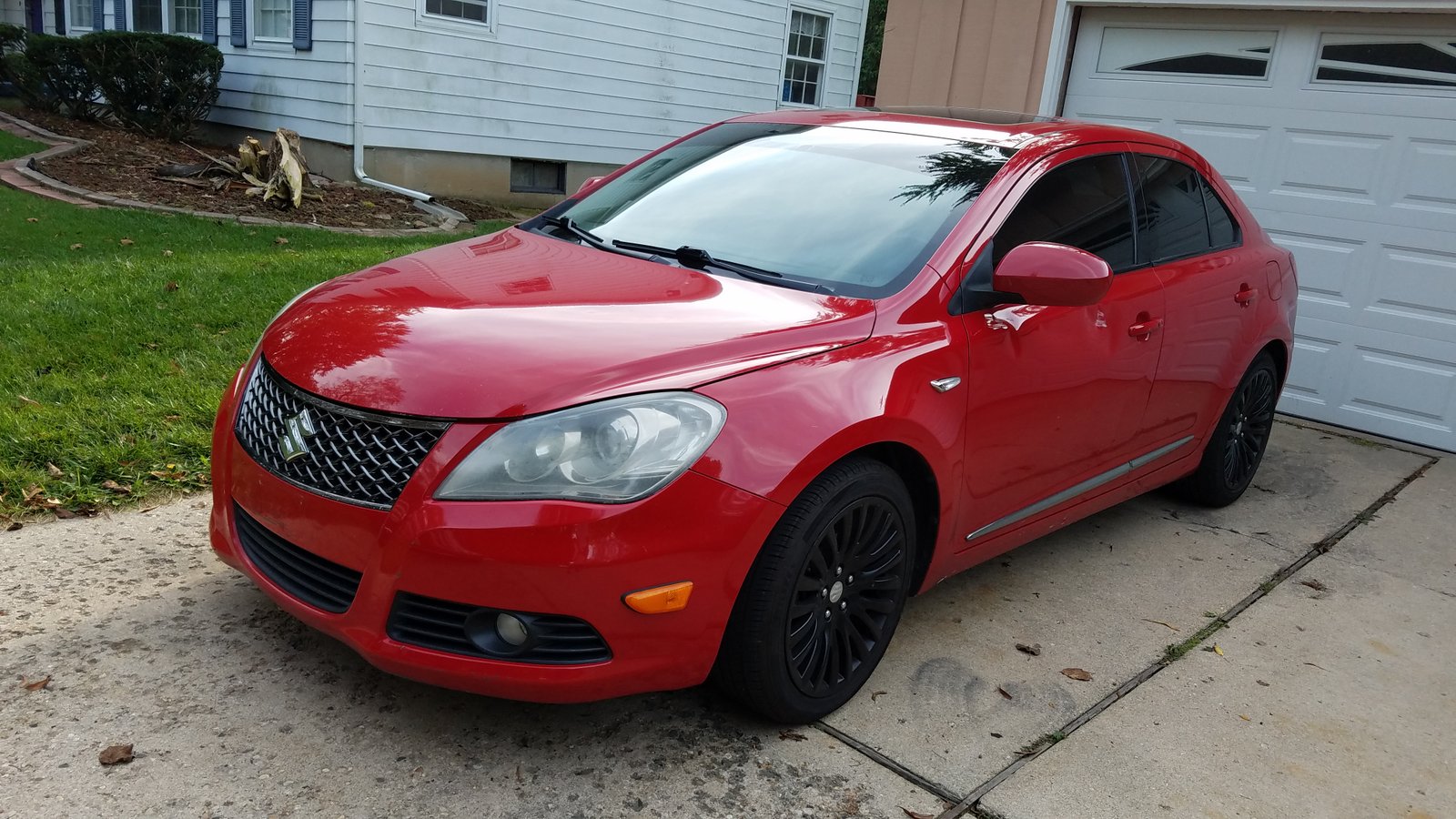 20170921_171422.jpg (3.42 MiB) Viewed 4037 times