Hi All,
I'm a new member to this forum.
I'm installing a new head unit in a 2011 Kizashi SLS (came with the Kenwood DNX6020UA3). I spoke to Crutchfield and they set me up with the following, that I received today:
1)
Pioneer AVH-1440NEX
(head unit)
2)
Axxess ASWC-1
(steering wheel control adapter)
3)
Scosche SI06B Wiring Interface
(wiring harness)
4)
Scosche SI2229B Dash Kit
(dash trim piece)
5)
Metra 40-HD10 Antenna Adapter
(antenna adapter)
I followed the instructions provided by Crutchfield and pulled the Kenwood out. However, the Scosche wiring adapter (#3 above) does
not
fit the factory plug. In attached pictures A and B below, the white plug is the Scosche provided by Crutchfield and the black plug is the factory end (that plugged directly into the Kenwood). The holes of the black plug do not line up with the pins in white plug (none of the pins are bent, the adapters just are not the same).
Did Crutchfield send the wrong wiring adapter? Is there a better one that I should use? I really, REALLY want to avoid cutting the factory plug out to directly splice into the wires...
Thanks!
Attachments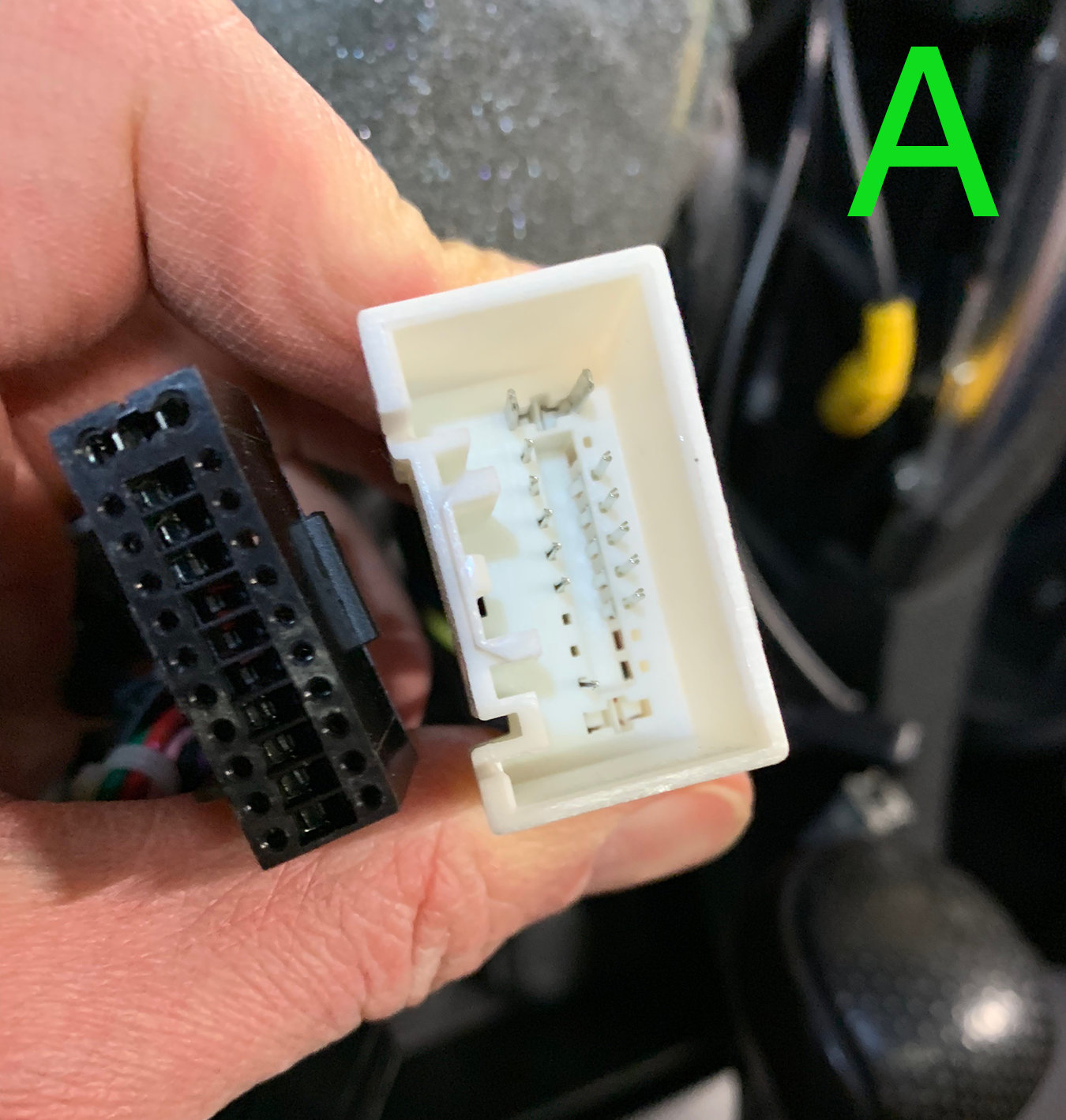 A.png (2.04 MiB) Viewed 1360 times
B.png (1.9 MiB) Viewed 1360 times