Disclaimer
:
This was performed on a Canadian 2012 Kizashi S iAWD CVT. I am not responsible or liable for any damage or harm as a result of this guide. Proceed at your own risk.
Introduction
:
This DIY guide documents the procedures to disable your Kizashi's daytime running lights (DRLs) without any side effects. This simple process requires minimal tools and skills and should only take 30 minutes. The modification is reversible if you want to enable DRLs again.
Background
:
The Kizashi's DRLs are controlled by the "DRL control module" which activates the high beams at a lower voltage when 1) the engine is on and 2) the handbrake is released. The control module receives a trigger signal from the body control module (BCM) when conditions 1 and 2 are met. We will be cutting this signal to disable the DRLs.
Tools
:
- Socket wrench
- 10mm socket and extension
- Flathead screw driver (small)
Procedures
:
(Note that photos were taken in reverse order. Follow the text instructions)

1. Remove the fuse panel below the dashboard by pulling straight down vertically to unplug two pins. Maneuver the panel to the right and left to remove it.
2. Step removed
3. Here is where the DRL control module is located.
4. Unplug the wiring harness on the control module. Note the position of the pink/green wire.
5. Step removed
6. Behind the DRL control module is the 10mm bolt that we need to unbolt in order to remove the DRL control module
7. Unbolt the 10mm bolt. Also note the alignment tab and slot for when you reinstall the DRL control module.
8. Here is the DRL control module removed. Note the alignment tab for reinstall
9. Here are the DRL control module's pins. Pin 3 receives the DRL activation signal.
Ensure that you have the control module in the correct orientation!
Pin 3 connects to the pink/green wire mentioned earlier.
10. Bend pin 3 up using a small flathead screwdriver so that it cannot connect to the wiring harness. To enable DRLs again, simply unbend this pin.
12. Test the modification before reinstallation. Plug in the DRL control module, turn the engine on and release your handbrake. The DRLs should not come on. If they do, double check the pins and ensure you bent the pin that connects to the pink/green wire.
13. Reverse the above steps to reinstall everything.
14. Enjoy a Pepsi
Attachments
06 - Remove bolt.jpg (804.72 KiB) Viewed 7488 times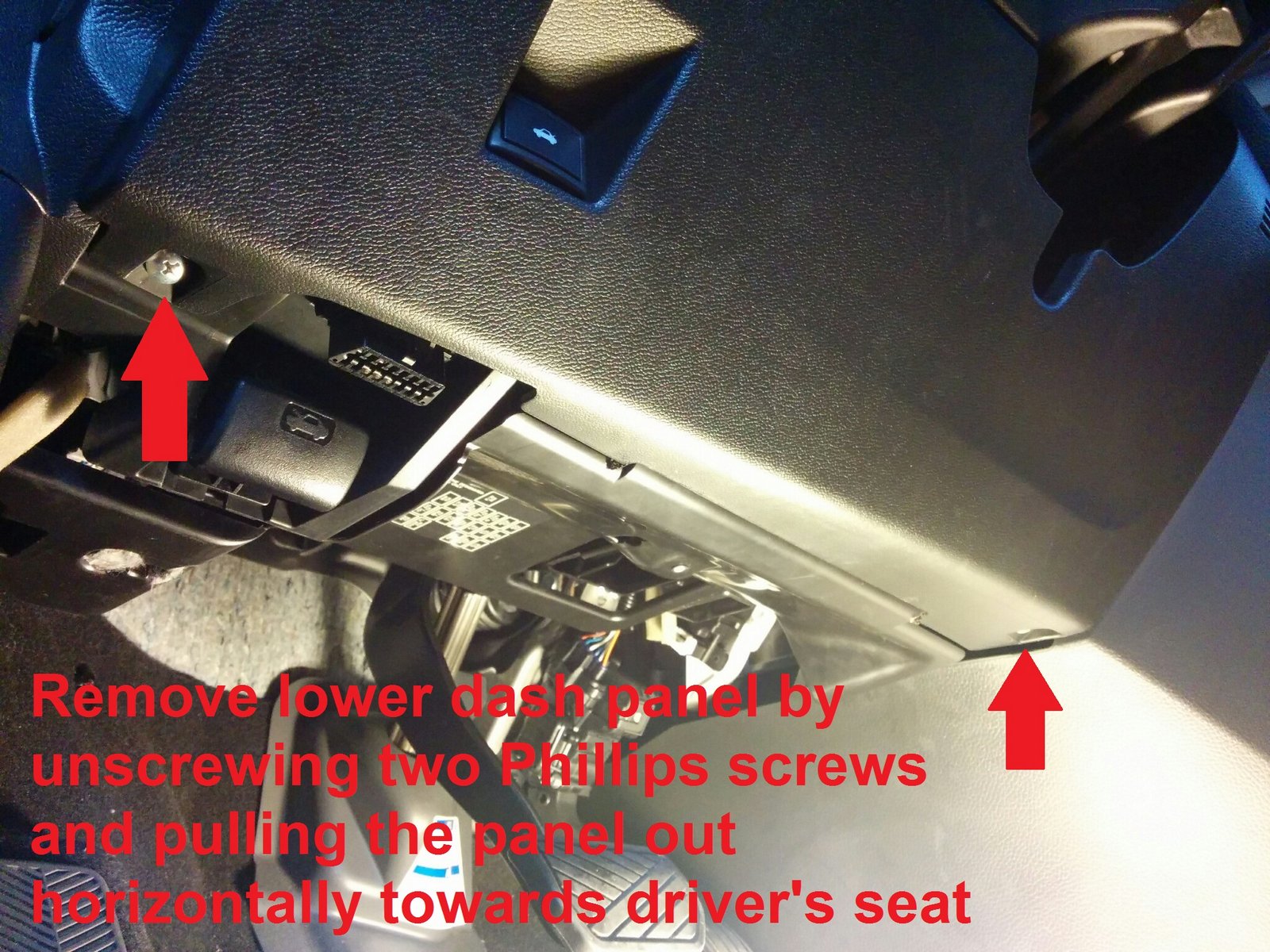 02 - Remove lower dashboard panel.jpg (1001.82 KiB) Viewed 7488 times