This section of the forum made me reminisce about when I was learning to drive & forced me to go scouring through my facebook for pictures.
My Grandfather had a Suzuki Samurai, it was a fantastic runner for him, he had it for as long as I can remember.
He later bought himself a second hand Jimny & the Samurai was just used as a backup or what we would call a "Croft Car", something for going up & down the croft/field to do jobs.
After a while it just sat there rusting, so my dad had the idea of taking it off his hands & managed to get it running again so I could learn to drive, I was only 12 at the time mind you, but what 12 year old wouldn't love to go up & down a croft in a small 4x4 having the time of his life?
After managing to make it run, my dad decided he wanted to have a bit of fun with it, so promptly proceeded to cut the back off it & turn it into a mini pick up. Worried that an over exuberant child might roll the now fairly flimsy machine, he decided to build a make shift roll cage on the outside & for a laugh, stick on some ridiculous alloys! They were just something silly to be honest, there was no chance that what's in the pictures below would be any good for off road!

Hope no one loves the Samurai too much because lets be honest, it has been butchered a little bit, but it was great fun at the time.
Now I've gone full circle from learning to drive in a Suzuki to now owning one & I don't plan on getting rid of it any time soon!

Attachments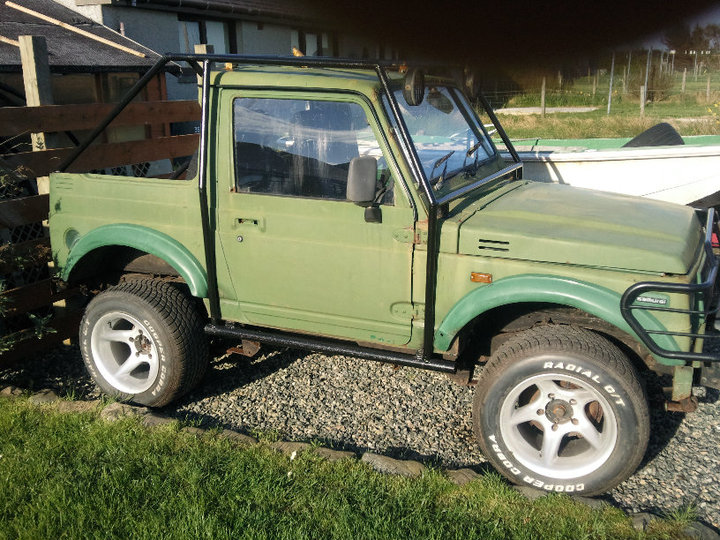 40941_123654571020676_4601758_n.jpg (145.71 KiB) Viewed 3048 times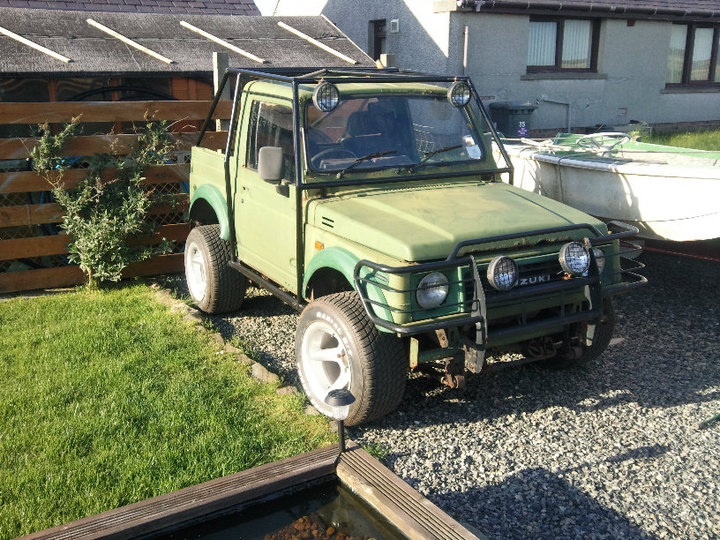 40941_123654567687343_7877714_n.jpg (164.62 KiB) Viewed 3048 times
"If in doubt , flat out" - Colin McRae 1968 -2007